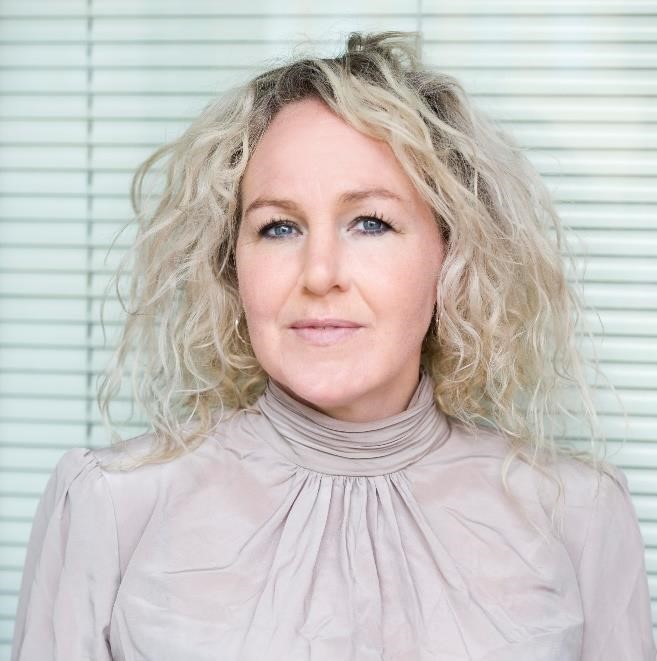 Clara Norell is a creative innovator with a strong network that spans the world. Born and raised in Malmö, Clara is a construction engineer – educated at Malmö University, as well as a civil engineer educated in South Africa at Cape Technikon Peninsula University. Certified hemplime builder by L'Ecole National du Chanvre She has a wide range of experiences and projects in her resume including the conceptualization and transformation of ann old shopping mall to what is now MittMöllan; she was the Director of ISU (Institute of Sustainable Urban Development) and works with the Kivik Art Centre , SLU Holding and Nations Business Links as some of her current clients.
Clara has split her life between Gugulethu, a township outside Cape Town, South Africa and Skåne since 2003. She was part of founding and establishing the SSACC – Swedish – Southern African Chamber of Commerce (now Swedish African Chamber ) in 2013 and has more than 10 years of experience in project/process and operational management in sustainable urban development.
Claras interest in sustainability has led her to where she is today; co-founder and CEO of Nordiska Hampa Kompaniet (NOHAK), working with cultivating to processing and selling EU- certified hemp seeds to the food industry. She is also the founder of Swedish Hemp Industries (SHI), where she works as a global consultant with hemp fibers/stems as sustainable fossil-free innovative biobased materials/applications for different industries
Claras vision and dream is to build sustainable hemp houses with innovative water and energy technology, for the marginalized population in South Africa.
Links
Clara Norell, CannaTech Global Summit, Cape Town 2019 – Infinite Potential of Industrial hemp: https://youtu.be/jRafY2lkwJ8
Presenting a low cost housing concept for South African RDP-market – is hemplime:
Clara Norell Presenting her why – the purpose – she works with Hemp at the Bridge Talk:
CannaEconomy: – podcast with Clara Norell – Cape Town
Ep. 511: Ras Garreth Prince and Clara Norell
Thesis B.Sc-Build Science: : Renewable energy – and water system in South Africa, as part of RDP-housing projects. Economical, technical and ecological comparison", 2010
http://muep.mau.se/handle/2043/21356
Scandinavian links
Clara Norell om industrihampa:
"Industrihampan ger både samhälls-, miljö- och affärsnytta"
Clara Norell – podcast
https://poddtoppen.se/podcast/1483402520/change-leaders/16-clara-norell-nordiska-hampakompaniet-hampa-den-bortglomda-supergrodan :